Officers
President
Nancy Tarascio-Latour, MBA, SPHR-CP, PRC
Cell
Current Role
Sr. Manager, Talent Acquisition & Onboarding, Clean Harbors
Goals & Aspirations
My goal is to speak at a national SHRM conference.
Most Impressive & Relevant Achievements
Chairman, Board of Ethics, Town of Litchfield
3 Years on the Connecticut State Council, Director of Programs
Elected to the Borough of Bantam for my 3rd 2-year term
One Fact About Me
I climbed to the top Chichén Itza in 1989
---
VP of Programs
Christine Goodall
Current Role
Human Resources Manager at Hubbell Power Systems in Winsted, CT
Supporting 120 manufacturing employees
Goals & Aspirations
I enjoy learning and acquiring new skills along my journey as well as meeting new people
One fact About Me
I have lived in all the 3 states that begin with a letter "C"
---
Treasurer
Tracey O'Connell
Current Role
H.R. Director of Supreme Industries, Inc.
Oversees HR, payroll and benefit administration of 5 companies – both union and non-union - in 14 states
Goals & Aspirations
To foster employee growth within each company. To improve employer and employee relations and further the Company mission through progressive policy initiative.
Most impressive and relevant achievements
Moving a family-owned company into a 30% employee-owned company (ESOP), encompassing an "owner mentality" for our employees
Instituted a self-insured medical plan which produced significant savings to the companies' bottom line which directly affects employee owners annual profit percentage
One fact Me
I created a dog rescue over 15 years ago because of one dog I saw on the internet. It has grown to a national 501(c)3 non-profit organization that has saved over 5,500 dogs to date (www.fortheloveoflabs.org)
---
VP, Diversity, Equity & Inclusion
Michelle Ferrari
Human Resource Business Partner
Cell: 860-387-5013
Goals & Aspirations
Achieve SHRM-CP. Currently working in a company that is forming as one unit and assisting in creating HR department and functions
Most Impressive & Relevant Achievements
Elected Board of Education Hartland, CT-secretary
DEI certification from CSSU 2022
HR certification from CSSU 2022
One Face About Me
I find inspiration in quotes, and I find a quote a week to share with my company that encompasses what is relevant for the week
---
VP Membership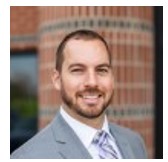 Adam Seifert
Current Role
Retirement Plan Advisor – Certified Plan Fiduciary Advisor (CPFA
Goals & Aspirations
Top 100 Retirement Plan Advisor in the Country
Most Impressive & Relevant Achievements
Achieved the CPFA designation specific to my area of expertise.
One Fact About ME
Two-time Ironman Triathlon Finisher
---
VP Sponsorship
Elizabeth Dolan
Current Role
Insperity, Business Performance Advisor
Goals & Aspirations
To help small to mid-size companies grow by providing unbeatable support combined with innovative technology. A comprehensive HR solution that meet our clients' needs, backed by our experienced team of specialists
Most Impressive & Relevant Achievements
Completed my Baachelor's degree with a 3.9 GPA later in life from Northeastern University
One Fact About ME
---
SHRM Foundation
Hilary Delage
Current Role
Global Director of Human Resources
Goals & Aspirations
Revamp the employee experience to encourage retention and recruitment.
Continue to boost the company culture to exemplify the five leadership practices of Challenge, Inspire, Enable, Model and Encourage from Quality of Leadership
Most Impressive & Relevant Achievements
2021 Manufacturers Association Plastic Processors [MAPP] Award for Creativity for Retention and Recruitment
2015-2021 obtained more than $250,000 in Grant monies from State of Connecticut for Incumbent Worker Training
Champion of Apprenticeships in Manufacturing
One Fact About ME
---
Volunteer Opportunities Available
We have the following Board position available. Please Email if you would like to know more.
Available volunteer roles are below.
Membership Director
Newsletter Editor
Emerging Professional Director
Legislative Director
Co-Professional Development Director
Workforce Readiness Director
See descriptions of each role @ SHRM/VLRC